Here we give advice and inform about important trends in the world`s biggest industry - travel tourisme! Life could be so wonderful if we only knew what to do with it. Travelling is one alternative. Explore more!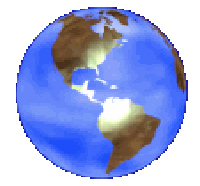 According to UNESCO, is half of the 6,700 languages spoken today are in danger of disappearing before the century ends. The organisation believes it`s a process that can be slowed only if urgent action is taken by governments and speaker communities. By launcing a Atlas of the World`s Languages in Danger on Internet, UNESCO hopes to promote interest for preserving the languages.
---
Biodiversity is life, writes UNESCO on its website. The UN has declared 2010 the International Year of Biodiversity, aiming to cut the rate of biodiversity loss. During the Year, UNESCO will lead activities to raise awareness of biodiversity's vital role and catalyze international action for its sustainable use.
---
Happy New Year 2010! Just as we did in the end of earlier year, we went back through our entire news archive for the previous year and selected articles that received most attention from our readers. As we have taken the step into the New Year, we found it interesting to look back and reflect on some of the adventures and discoveries that made our readers really excited.
---
National Geographic published results on 27 October 2009 from its Destinations Rated survey 2009, showed that Norwegian Fjords become selected to be the most beautiful travel destination in the World. Norwegian Fjords become on top in 2004 too.
---
Conde Naste Traveller organised 2009 a vote among its readers for selecting the best airlines, airports, business hotels, cities, countries, islands, overseas leisure hotels, spas, tour operators, trains and cruising, UK leisure hotels and villa rental companies.
---
Travel Explorations is a global travelguide on Internet for adventure travellers around the world. Our company provides also products and services within marketing. Travel Explorations is located in Norway. We moved our company the 1st October 2008 from the county Bærum, near Oslo, to the city Moss, also near Oslo. Business goes on!
---
According to the World Tourism Organization (UNWTO/OMT), tourism is both an Economic and Social Phenomenon. The big questions are: Why is tourism so important to develop? How to develop tourism in order to generate economical, social and cultural postive effects, and at the same time minimize its negative social and environmental impacts? It`s possible to achieve these two benefits at the same time?
---
World Tourism Day will commemorate on 27 September its 30th anniversary in Ghana under the theme "Tourism - Celebrating Diversity". It is an opportunity to acknowledge two of tourism's major attributes - development and unity.»
---
How to Travel with Twitter? This is the title on an article recently published on National Geographic`s website. According to the author is the popular micro-blogging site is a handy tool for world roamers. Find out how you can use Twitter in the best way when you are travelling.
---
EURES is the European Job Mobility Portal offer additional services as advising. EURES helps workers to cross borders. In a easy way you can find information on jobs and learning opportunities throughout Europe.
---
Stonehenge outside London, the ancient city Petra in Jordan, Colosseum i Rome, Machu Picchu, Cusco in Peru, Angkor Wat in Cambodia. These places are considered as the world's 5 most over-rated ancient and historical sites in a new book called The Road Less Travelled. So where can we find more interested places to experience?
---
National Geographic encourage people to send in their best photos in three categories: People, Places, and Nature. In the photo contest participants have a chance to win a digital camera kit and get their images printed in National Geographic magazine.
---
What are the world's top destinations, places that every curious traveller should visit in a lifetime? Could it be cities as Amsterdam, Athens, Rome, Bangkok, Paris, Rio de Janeiro, Barcelona, Jerusalem, Beijing, Los Angeles or other places? Join National Geographic`s poll, and vote for the city you most like to visit!
---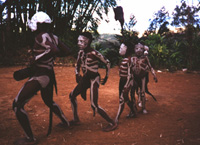 UNESCO launched the electronic version of the new edition of its Atlas of the World's Languages in Danger on 19 February 2009. This interactive digital tool provides updated data about approximately 2,500 endangered languages around the world and can be continually supplemented, corrected and updated, thanks to contributions from its users.
---
The locations were determined by an analysis from the website that is visited by about 25 million users a month. New Zealand topped the international survey.The Greek island of Rhodes was voted on Thursday as the top European location in a survey of the world's 100 best travel destinations.The Austrian capital Salzburg was the next most favourite European destination while the spa resort town of Bath was the highest-ranking British destination.
---