Here we present the most exciting expeditions and unique journeys. The world is growing smaller, but it is bigger than you think. Some people visualize the opportunities for others, and make our lives exciting to live.

View the world with no secrets: you can consider it in two ways: both as a threat and a opportunity. Some ways people live their lifes will surprise you...
---
Kon-Tiki in Oslo on 23rd August 2012. The actors sailed with the raft to the "Galla premiere" for the release of the Kon-Tiki 2012 film at The Oslo Opera House. The premiere in cinemas is today on 24th August 2012. The film is a dramatized story of Thor Heyerdahl and his Kon-Tiki expedition of 1947.
---
---
---
---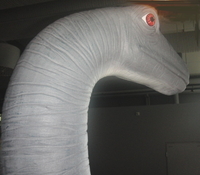 Sea serpent, sea monster or whatever you call it, it was an amazing observation the three Norwegian men Andreas Solvik, Arvid Otterdal and Finn Nyhammer did on Wednesday 3rd August 2012. They were on their way back home in a boat when they saw something that made ​​ripples on the water. It was in the lake Hornindalsvatnet in Hornindal in Sogn og Fjordane. Here they observed a strange creature that they believe could be a sea serpent.
---
In June 2011 Swedish treasure hunters in the Ocean Explorer Expedition captured images of something unusual deep down on the bottom of the Baltic Sea. They think they have made the find of a lifetime. The problem is, they're not exactly sure what it is they've uncovered. Now the Ocean Explorer Expedition search intensively for revealing the truth about the strange object.
---
Where have all the lost explorers gone? What happened to them? Taken by cannibals, scurvy, tropical diseases or scary monsters? In the age of exploration and discovery many people where willing to risk their life to find unknown places, trading routes and valuable treasures.
---
---
---
---
---
Marco Polo travelled around in China for 17 years. Is it possible that he didn`t observe the Great Wal of China, or even hear about it, in this period? Or did`t he go to China at all? Maybe Marco Polo had some good reasons for not telling the world about one of the most impressing human made wonders in the world.
---
---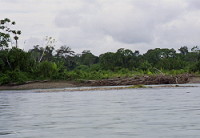 Some of the most amazing journeys for exploration through history are the Phoenicians voyage around the coast of Africa, Marco Polo`s journey in China, Christopher Columbus's voyage in 1492 when he reached America, Francisco de Orellana sailing down the Amazon River, the three voyages of Captain Cook, Michael "Mick" James Leahy exploration of Papua New Guinea, The Lewis and Clark expedition, Burton and Speke search for the source of the Nile, Roald Amundsen and his team reaching the South Pole. Some others? What`s the most amazing journey ever?
---