Here we present the most exciting books and films. Save space in your travel bag. These books (and films) should be a part of you backpack.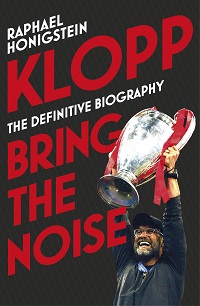 ​Build superior change capabilities to unleash your company's full potential. It was just what the German Jürgen Klopp did when he came to Liverpool Football Club in October 2015. He showed up with a smiling face and then everything was set. The supporters could immediately feel his presence. Reading Raphael Honigstein's book "Klopp: Bring the Noise" was for me a big revelation and inspiration about what I will call a great leadership of human change.
---
Reading Raphael Honigstein's book "Klopp: Bring the Noise" was for me a big revelation and inspiration about what I will call change leadership. Here are some reflections of the book.
---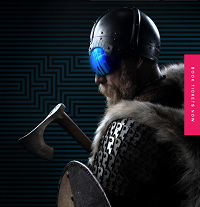 Norway's first interactive entertainment center will open 21st June 2019 in Oslo. Here you can achieve many unique experiences based on viking heritage, and learn about the Vikings in a new way. From around A.D. 800 to the 11th century, a vast number of Scandinavians left their homelands to seek their fortunes elsewhere. These seafaring warriors and traders really leaved their mark around the world.
---
---
---
Kon-Tiki in Oslo on 23rd August 2012. The actors sailed with the raft to the "Galla premiere" for the release of the Kon-Tiki 2012 film at The Oslo Opera House. The premiere in cinemas is today on 24th August 2012. The film is a dramatized story of Thor Heyerdahl and his Kon-Tiki expedition of 1947.
---
---
---
---
---
Stonehenge outside London, the ancient city Petra in Jordan, Colosseum i Rome, Machu Picchu, Cusco in Peru, Angkor Wat in Cambodia. These places are considered as the world's 5 most over-rated ancient and historical sites in a new book called The Road Less Travelled. So where can we find more interested places to experience?
---
This book is probably also the most inspiring. Marco Polo`s stories from his journeys in China and other countries have fascinated people around the world for centuries, including Christopher Colombus. Not even the most adventurous journey today can compared with Marco Polo`s unique adventures.
---
Film movie production producers-agents alike: the makings of a real national treasure story is waiting to be filmed in canada. Native treasure hunter breaks treasure codes, a first nations story worth filming. The worlds greatest treasure hunt in Novia Scotia, Canada, is still going on.
---
When the end comes, not everyone is ready to go! This slogan is from the movie Apocalypto. It`s about the decline of the Mayas. Actual is a fairytale story based on some parts of historical incidents in the Maya culture. It`s definitely not meant to be a documentary even it`s very convincing in both the story and action scenes. The movie started the discussion again about how the Maya culture was and what happen to the Maya Indians when they vanished.
---
El Dorado - an utopian dream or based on reality? The astonishing movie Aguirre, the Wrath of God from 1977, is based on historical circumstances. A few decades after the destruction of the Inca empire, a Spanish expedition leaves the mountains of Peru and descends to the Amazon river in search of gold, wealth and power. It doesn't take long time before they encounter big difficulties.
---