Quiz
My quizzes is designed to challenge participants and boost their passion for themes they are interested in. I offer immediate feedback, use of different question types and competitions. Also interactive quizzes. Have a clear understanding of the questions and answers. All quizzes are meant to be a fun and entertaining. Enjoyable for everyone. The show must go on! The participants will stay relaxed, be themselves, laugh, and enjoy the experience!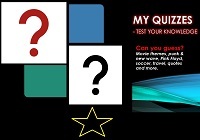 Let me test your knowledge of several themes. My aim is to engage your audience and drive top engagement.
---
Let me test your knowledge of quotes from famous persons! For this quiz I have prepared circa 20 quotes. Can you guess who said it?
---
Do famous people use their real names? Not always. Many well-known celebrities changed their first names while they were building their careers. Test your celebrity knowledge here with this fun quiz!
---
Let me test your knowledge of movie theme songs in my movie quiz! For this quiz I have prepared circa 25 pieces of iconic movie theme songs and your challenge is to guess the title of the movie.
---
Do you know which punk and new wave bands sang these songs? My quiz has 20 questions that will test your knowledge of this music genre from the past.
---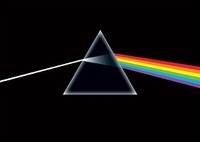 My quiz (circa 40 questions) allows you to test your knowledge of Pink Floyd and their and music. I hope to engage friends, colleagues and other who might be interested in a fun way. Most questions need basic knowledge to answer, but some few can be little bit challenging.
---
Top-Five Stories

Meeting the Mudmen
in Papua New Guinea



See the video HERE