Experience the heartbeating city of Liverpool. With its top football, rocking Merseyside music, joyful Irish pubs and wonderful people, the city will always be a part of travellers heart and soul.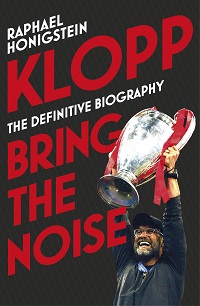 ​Build superior change capabilities to unleash your company's full potential. It was just what the German Jürgen Klopp did when he came to Liverpool Football Club in October 2015. He showed up with a smiling face and then everything was set. The supporters could immediately feel his presence. Reading Raphael Honigstein's book "Klopp: Bring the Noise" was for me a big revelation and inspiration about what I will call a great leadership of human change. 
---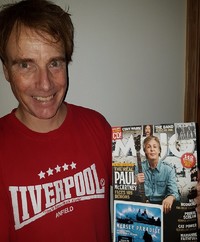 Liverpool city has much to offer, especially when it came to music and football. Both have made the city world famous. Liverpool is synonymous with iconic music. The Beatles is immortal, but there are also many other music artists from Liverpool and Mersey who deserve to be experienced.
---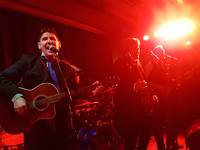 Celebrated yesterday the music of the most famous pop group the world has ever known, The Beatles. Top music, strong energy, sing along and dancing at Øre Villa Kro, Moss, Norway. The Beatles Project from Norway, included Neil Tudor, Paul McCartney look alike from Liverpool, lifted Beatles fans to great heights.
---
---
Reading Raphael Honigstein's book "Klopp: Bring the Noise" was for me a big revelation and inspiration about what I will call change leadership. Here are some reflections of the book.
---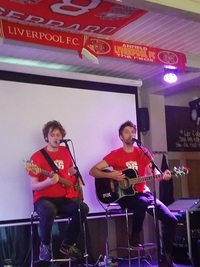 The concert on 22nd February 2015 enriched the audience`s spirit to fullest. It was organised by Liverbirds Moss, the local supporter club for Liverpool in Moss. On this day they contributed to Jamie Carragher's charity, the 23 Foundation. The two last songs "96 Lives" and "You`ll Never Walk Alone" really touched the audience hearts and they were brought to new heights.
---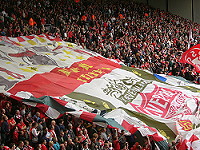 Liverpool, Liverpool, Liverpool! It`s something unique with the city and people in Liverpool. That is probably the reason why so many songs have been made about the city and everything loved there. Here is some information about the great number of songs and sources where you can download them, lyrics, videos and history.
---
---
---
---
---
Liverpool Heroes is a unique portrait of what life is really like playing for one of the world's biggest football clubs. Writer and female journalist Ragnhild Lund Ansnes has spent two years getting to know many of the greatest legends who played for the Reds during the past 50 years.
---
Liverpool supporters in Moss, Norway, had the great pleasure to have Alan Kennedy as their honoured guest. Alan was a powerfull left back, scoring vital goals in finals for Liverpool. During the Liverpool show in Moss he proved himself as a powerfull speaker too. Alan`s amazing stories from the good old Liverpool days fascinated the supporters. First and foremost he was a person who was nice to talk to and he took good time to talk to everyone, small and big.
---
---
What football is doing to the players in English top football. In the book Ragnhild Lund Ansnes gives a portrait of 14 Liverpool FC Heroes representing 50 years of LFCs history.
---