Here we present our associated tour operators which can realize your wildest travelling dreams. Our aim is to inspire and assist experienced backpackers and adventurers with their plans to explore interesting and exciting places around the world. We combine traditional travel experience and web knowledge, giving you an unique combination of travel expertise and innovative attitude in online travel.
Tour operators on this page are carefully selected based on thoroughly information. They are highly professional and look forward to take you on a great adventure trip that you never forget. If you want to book or need more information about the tours, send an e-mail or call the tour operators directly. Are you ready for an extraordinary adventure?

List of Unique Tour Operators - sponsored presentations & links:

*******************************************************************

Get in contact with local Indians and explore lost wonders in the jungle - Peru!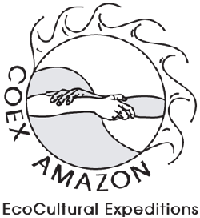 The tour operator Coex Amazon (website: Coex Amazon) in Lima, Peru, offers 5 exceedingly different and uniquely exciting adventure expeditions in the mega diverse and authentic Peru. All of them are roundtrips completely off the beaten tourist tracks. These are Maranon Valley, Urubamba, Pacaya and Ucayali. The tour operator organise also tours to Machu Picchu.
You will have the opportunity to get close to wild and mighty nature and fascinating people with little western influence. At the same time you will experience some of the most important historic and archaeological sites on the American continent.

Coex Amazon offers especially trekking in the Maranon valley to the lost but very idyllic mountain town of Chachapoyas. Here you can admire one of Peru's biggest ancient wonders, the 2000 year old town fortress of Kuelap.
On the way you will get in touch with Indians living in their traditional way.

This tour is for genuine adventurers who want to experience something special. Are you ready for the off beaten tracks in Peru?
Contact information:
Coex Amazon
Lima, Peru
Telephone/Fax: + (511) 274-7010
E-mail: contact@coexamazon.com
Website: Coex Amazon

*******************************************************************

Experience the drama of wildbeast migration between Masai Mara and Serengeti – the world's greatest wild life spectacle
Get face-to-face with the wildest wild life in the middle of African savannahs. The Eriksen Adventure (website: www.theeriksenadventure.com) offers a wide variety of tour opportunities in East African countries as Kenya, Uganda and Tanzania.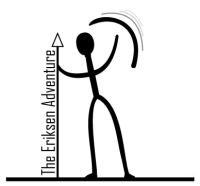 For travellers with genuine adventurous spirit, the wildbeast migration between Masai Mara and Serengeti is really something to experience. The ecosystem here is considered as one of our planet's greatest wildernesses. The migration is an endless pilgrimage, with no beginning or no end, where animals continuously search for food and water.
Another opportunity for unique adventures is the Ngorongoro Conservation area, which is home to the famous volcanic Ngorongoro crater. It`s located near Arusha in Tanzania. This enormous crater is the largest unbroken caldera in the world, and notified as a World Heritage site by UNESCO.
A population of about 25,000 large animals, largely ungulates along with the highest density of mammalian predators in Africa, lives in the crater. Maasai herders graze their cattle amid the wildlife here, which roams freely.
If the wildebeest migration of the Masai Mara and Serengeti, and wild life in Ngorongoro Conservation area is not enough, the Eriksen Adventure offers travellers to combine it with climbing Africa's highest peaks Mt. Kilimanjaro in Tanzania and Mt. Kenya in Kenya.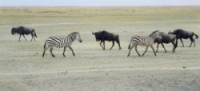 Photo. Wildbeasts on their way to Masai Mara, also called the Eight Wonder of the World.
Get in touch with local tribes
East Africa has also a fascinating tribal people with timeless cultures unchanged by the modern world. Many of them have retained their ancient traditions and crafts. The nomadic pastoral tribes are amongst the most colourful in East Africa.
The Eriksen Adventure offer tours to meet exotic tribes as Luo, the Abagusii, and the Kuria people near Lake Victoria. Other tribes travellers can visit are the Abaluhyia people, who organise bull fighting, and the Isikuti people who are renowned for their spectacular traditional dances.
| | |
| --- | --- |
| Photo. Tribe people in Kenya displaying their traditional dance. | |
The staff and guides in The Eriksen Adventure have lived and worked in Africa for years, taking travellers from around the world on adventurous safaris. Each day spent in East Africa, brings new dramatic sights, sounds and experiences where days never are the same!
Contact information:
The Eriksen Adventure
St. Ellis House, 1st Floor, Office 114
City Hall way
P.O.Box 21082 00100 Nairobi - Kenya
Telephone: + 254 20 244834
Fax: +254 20 244836
Mobile: + 254 (0) 722 472 772
E-mail: info@theeriksenadventure.com
Website: www.theeriksenadventure.com
***************************************************************************
Notes
We in Travel Explorations don't take any responsibility for tours, products or services not delivered or wrongly delivered by the advertisers.
Be aware that we don't take any responsibility for any accidents or unpleasant incidents that can happen on journeys inspired by us. All travelling is based on travellers own risk.