Here we present the most exciting expeditions and unique journeys. The world is growing smaller, but it is bigger than you think. Some people visualize the opportunities for others, and make our lives exciting to live.

View the world with no secrets: you can consider it in two ways: both as a threat and a opportunity. Some ways people live their lifes will surprise you...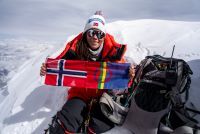 Kristin Harila summits the 14th 8000m Peak on 27th July 2023, accomplishing her goal and setting a new True Summit World Record along with Lama - Tenjin Sherpa.
---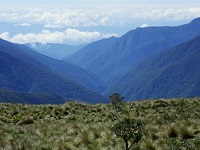 Some of the recent discoveries around the world that shed new light on ancient history are: the tombs of Jesus and Genghis Khan, new Dead Sea Scrolls fragments found in Judean Desert, lost cities in Cambodia, Egypt, Greek, Britain and Isreal, dinosaur footprint among largest on record discovered in Mongolia's Gobi Desert, Neanderthals built structures in a cave in France, a new Viking settlement in Canada, Altar of miracle-making Viking King discovered in Norway, and a submerged Mesolithic settlement. These and other discoveries this year might be far more than most people could ever dream about.
---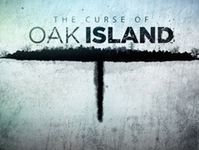 Rumours leaked today about that the brothers Rick and Marty Lagina made one of the biggest discoveries in the 200-year old search for treasure on Oak Island. The Curse of Oak Island is a reality television series. The premiere date is 9th February 2014 on History.com. What have the brothers found?
---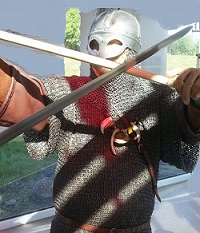 Archaeologists in Estonia have done a sensational discovery: a mass grave comprising two Viking ship burials. The history about the Viking has to be rewritten. The Salme ships are two pre-Viking era clinker-built ships that were discovered in 2008 near Salme village in Saaremaa, Estonia. Both ships were used for ship burial around AD 750 and contained the remains of more than 40 warriors killed in battle, as well as numerous weapons and other artifacts.
---
---
Kon-Tiki in Oslo on 23rd August 2012. The actors sailed with the raft to the "Galla premiere" for the release of the Kon-Tiki 2012 film at The Oslo Opera House. The premiere in cinemas is today on 24th August 2012. The film is a dramatized story of Thor Heyerdahl and his Kon-Tiki expedition of 1947.
---
---
---
---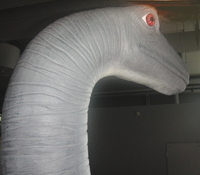 Sea serpent, sea monster or whatever you call it, it was an amazing observation the three Norwegian men Andreas Solvik, Arvid Otterdal and Finn Nyhammer did on Wednesday 3rd August 2012. They were on their way back home in a boat when they saw something that made ​​ripples on the water. It was in the lake Hornindalsvatnet in Hornindal in Sogn og Fjordane. Here they observed a strange creature that they believe could be a sea serpent.
---
In June 2011 Swedish treasure hunters in the Ocean Explorer Expedition captured images of something unusual deep down on the bottom of the Baltic Sea. They think they have made the find of a lifetime. The problem is, they're not exactly sure what it is they've uncovered. Now the Ocean Explorer Expedition search intensively for revealing the truth about the strange object.
---
Where have all the lost explorers gone? What happened to them? Taken by cannibals, scurvy, tropical diseases or scary monsters? In the age of exploration and discovery many people where willing to risk their life to find unknown places, trading routes and valuable treasures.
---
---
---
---