Be a responsible traveller. Show tribal people respect and meet them on their premises. Visiting people with a different lifestyle and culture could sometimes be a very rewarding adventure, but be aware of that many tribal communities are extremely vulnerable to outside influences. All tribal people need to be protected from tourists in order to preserve their unique lifestyle and cultures. Travellers should understand that some tribes would like to live undisturbed, and that visit would be an intrusion.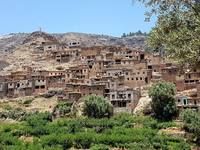 Followed ancient Berber trails across the Atlas mountains in Marocco in July 2018. Admired amazing views of lush gorges, deep valleys and high mountain peaks. Travel through the Ourika and Asni valleys to traditional mountain villages. As I could observe and understand, they live litterary on the edge, both when it come to life and landscape.
---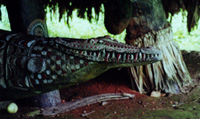 The Sepik River region in Papua Guinea, especially The Upper Sepik part, offers a diverse tribe culture. One of the most fascinating tribes who live there is the Insect tribe. The hunt crocodiles better than anyone else in the world, but not without taking risks.
---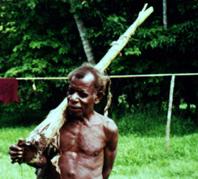 One of the most fascinating tribes who live there is the Insect tribe. Hunting crocodiles is their specaility. Joining them on a hunt in Upper Sepik was a suspense thrill. We got the ultimate adrenaline kick, but it almost ended in tradegy.
---
---
---
I really wondered what kind of sickness she wanted to cure me for. Did I look so sick? In the middle of the dance I was told to lie down on the floor. The Indian woman moved straight above me. Suddenly she lifted up her skirt and almost sat down over my head. Then I got really problems with breathing and I nearly lost my breath. And I am sure many wondered: what did I actually see under her skirt?
---
---
---
---
---
---
---
---
---
---