Here we present the ultimate thrills. Your adreline will rush.... Neither words, photograps nor films do the world`s places justice - they must been seen, heard and touched.
Some crazy Norwegians do all the tricks on ski you wouldn't dare to try. Now you can see their breathtaking stunts that both shock and perhaps inspire you too, but it's not without risk……!
---
A British paradglider has broken the world record for an out an return flight.

---
The French Philippe Goitschel beat Tuesday the 23 April 2002 the world record in speed skiing. He slide down the steep mountain hillside in Les Arcs at the French Alps in a speed of 250,70 km/h.
---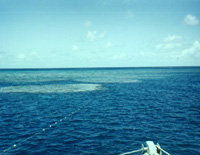 One of Australia's many natural wonders
---
Drove down the mountain on ski
---
An Norwegian rocket in free fall Ken Hansen (31) from Norway dived out from the airplane's exit door. In 13 000 feet over Florida he soared like a rocket in the sky, and approached the earth in free fall.
---
The river which gives and takes….
---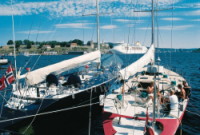 An Eldorado for divers
- Artificial walls
- High and steep cliffs and mountains
- Wrecks from boats and ships
- Coral reefs and flourishing marine life
---
• 45 meters straight down
• Landing speed over 80 kilometres in an hour
---
---