Here we present reviews of the most exciting traditional music and dance.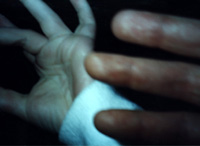 We Will Rock You! Fasten your seat belts. Be ready for take off! Hey! Ho! Let's go! Wooooaoooah Woooah Woooah Wooah. The host`s party playlist is the key to a successful party. This is what makes or breaks a night out for real party lions. So which songs will boost your guests spirit?
---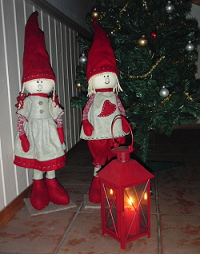 Christmas music is currently played in varied content, shape and quality, something very solemnly and something less pretentious. Some of the songs get me into party spirit and others do not. Some artists sing the Christmas in and others sing it straight out. For me, Christmas carols must be rocked up to get into the best Christmas mood. Then there is nothing better than listen to Christmas songs by Stiff Little Fingers, Sex Pistols, Bad Religion, Backstreet Girls, Pogues, Goldblade ft Polystyrene and Slade.
---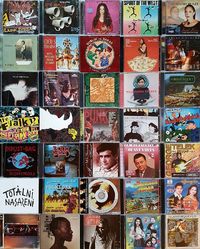 Music takes me back to places I have visited. Collecting music from around the world is my big hobby. After a journey I enjoy listening to music from the places I have been, relax and work through my memories. Each country has its own unique music, and that`s make it more interesting.
---
---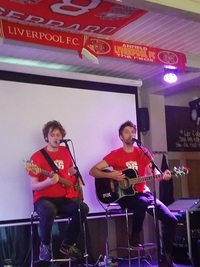 The concert on 22nd February 2015 enriched the audience`s spirit to fullest. It was organised by Liverbirds Moss, the local supporter club for Liverpool in Moss. On this day they contributed to Jamie Carragher's charity, the 23 Foundation. The two last songs "96 Lives" and "You`ll Never Walk Alone" really touched the audience hearts and they were brought to new heights.
---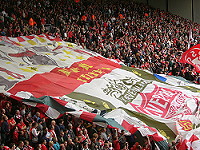 Liverpool, Liverpool, Liverpool! It`s something unique with the city and people in Liverpool. That is probably the reason why so many songs have been made about the city and everything loved there. Here is some information about the great number of songs and sources where you can download them, lyrics, videos and history.
---
---
I really wondered what kind of sickness she wanted to cure me for. Did I look so sick? In the middle of the dance I was told to lie down on the floor. The Indian woman moved straight above me. Suddenly she lifted up her skirt and almost sat down over my head. Then I got really problems with breathing and I nearly lost my breath. And I am sure many wondered: what did I actually see under her skirt?
---
---
---
Bedouins are still practicing their old musical traditions. In a big tent far out in the desert I had with a great time playing music and singing along with them. My choice for a song was "You'll Never Walk Alone". I got the honour to introduce this song. It was amazing for me to notice how emotionally touched the Bedoins become by this song. Actually all people get affected by this song, and it`s amazing to see how it reaches across all boundaries around the world.
---
In the show Beat For Beat on the Norwegian Broadcasting NRK 16th October 2010, the Norwegian tenor, Marius Roth Christensen song You'll Never Walk Alone. His fantastic performance really touched the viewers, also they who support other clubs than Liverpool F.C. View, hear and enjoy beautifully Marius` singing here!
---
This Video is part of Give Your Live - a music festival for human rights. It is part of the "Involve Yourself" human rights campaign. Show your support by giving your face.
---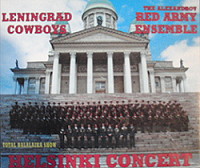 Finland marked the 70th anniversary of Winter War against Soviet Russia on the 30th November 2009! It woke up terrible memories, but it also give time to look forward. Music and culture exchange have often shown ways to build relations between nations, and that has also helped Finland and Russia. Probably the most amazing concert ever in the world was the Total Balalaika Show in Helsinki, Finland, in 1994.
---
All the rumours in the 1960s about that Paul McCartney had died, must be one of the greatest rock and roll conspiracies of all time! Since I heard the radio programme "Is Paul McCartney dead?" of Yoav Kutner in the late 70s, I have wondered about all the mysterious clues The Beatles plant in their music and inside their album covers. Why did the Beatles do that?
---