The Republic of Finland is one of the Nordic countries. The country is inhabited of people with unique charm and guts that themself are a genuine tourist attraction.
---
---
Anyone with an interest in nature and wildlife should consider a journey to Finland. Finland has a diverse and extensive range of fauna. Some of the wildest places to enjoy wildlife are Kuusamo, Ruka, Rovaniemi, Taivalkoski and Oulu.
---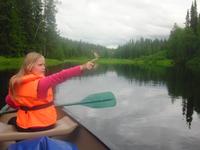 Close to the Arctic circle and Russian border, is a natures lover's paradise in the summer. Canoeing in the river Oulankajoki, Oulanka River, in Ruka, Kuusamo, in Finland is an unbelievably relaxing experience, and at the same time very entertaining.
---
Set on two islands between Lake Haapavesi and Lake Pihlajavesi, Savonlinna offers the prettiest of waterscapes.
---
---
---
---
The Santa on the displayed photo is living in a cave in Rovaniemi in Finland. It`s called The Santa Claus Park, which is connected to the Santa Claus Village located nearby. The park was in 2007 awarded by Topworld International and placed as the second best Travel Adventure in Finland. In the huge cave Santa receive eager visitors who make their wishes for Christmas.
---
---
---
There is a time you really feel free. It`s when you enjoy sauna deep in a dense forest in Finland. Here are some rituals for achieving the best out of the sauna. It`s best to do it the Finnish way!
---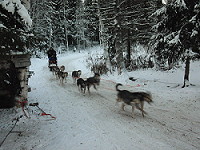 Husky driving has become a popular winter recreation and sport in northern Finland. There are two main qualities that are expected of sled dogs: endurance and speed. The dogs are trained for different purposes. Racing sled dogs will travel up to an average 20 mph (32 km/h) over distances up to 25 mi (40 km). That`s what I call real fun on snow!
---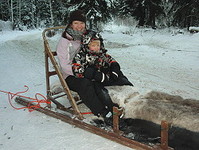 Soon time to do it again. Last Christmas (2010) I jumped on a sledge and experienced the high speed and exhilaration of a husky drive in Finland`s wilderness. I was highly inspired by the novel The Call of the Wild, written by the American author Jack London. Dog sledging is really something for they who like to have fun on snow.
---
Oulu, Finland, sunset on Sunday 10th July 2011. The photo was taken from Oulu`s Market Square shore. It was a magic evening at the harbour area.
---