Here we present the most exciting books and films. Save space in your travel bag. These books (and films) should be a part of you backpack.
It's made by the Norwegian adventurer Stein Morten Lund based on his adventurous journey in July 2005. The movie tells a story about the Bedouins life and culture in the middle of the desert. Nomads have been travelling in these southern Jordanian deserts since prehistoric times. Their way to survive in such harsh environment is impressing. So it's their hospitality, lifestyle, culture and traditional music. The movie covers also the fabulous Nabataean City of Petra, where breath-taking architecture is carved into rose-colored sandstone cliffs. The wonderful and mysterious building, called the Treasure in Petra, was used as background for the filming of the final scene of the movie Indian Jones and the Last Crusader. The most dramatic scenes in Stein Morten`s movie is about Lawrence of Arabia, and takes place in the amazing moon landscape Wadi Rum.
---
He plundered and destroyed some ancient sites in Persia as Persepolis, but Iran is still a paradise for exploring ancient sites and culture. The country is full of fascinating stories about remarkeble persons, battles, wonders, kings, science, cultures as Alexander the Great`s invasion of Persia - Discoveries of great treasures in Persepolis - Cyrus the Great - the Iranian Calendar Systems - Cultural Anthropology of Baluchis - And more
---
The ancient city Persepolis, Takht-e-Jamshid, in Persia, Iran, is a great wonder of world. Its remains are still well preserved in some parts, but what could it have been if not Alexander the Great invaded it.

At that time he was remembered as Sikander or Iskander and was called Dhul Quarayn, or "the Two-Horned," probably because he was once depicted on a coin wearing a helmet with horns.
---
The movie Gabbeh gives a beautiful portrait of the nomadic life in Iran. It's directed and written by international renowned director Mohsen Makhmalbaf in 1996. Its symbolic expressions make it unique. Here you can follow a nomadic tribe wandering through a beautiful landscape that takes your breath away. You will really see that Iranian people and nature is colourful as the carpets they make themselves. Also today it's possible to visit nomads and experience their unique traditional culture and lifestyle, and don`t forget the country's untouched and grandeur nature.
---
Entertaining, useful and inspiring! Norwegians are really the travelling people. The book "Nå er det din tur" proves that they have a strong passion for trekking and climbing in challenging surroundings. With the right guts independent of age and gender, most people can make it too.

Living in a small country, Norway, in the northern corner on the globe, Norwegians are curios and eager to explore the world round. The places covered in this book are Kilimanjaro, Greenland, Aconcagua, Machu Picchu, North Pole, Grand Canyon, Mt. Everest and of course the wilderness in Svalbard, from their own beloved country.
---
One of my biggest challenges so far in moviemaking was to make a movie about the people in Iran.

Especially I wanted to portray the true story of a colourful people to the world, the nomads in this country!
---
Iran is full of magic and legendary places, which have been origin for many great stories. These stories have fascinated people all over the world. They have been collected from folk tales of Persia (today called Iran) and later compiled to include stories from various other authors. Some of the tales are One Thousand and One Nights, Aladdin's Lamp, Sindbad the Sailor, and the tale of Ali Baba and the Forty Thieves. These stories really turn you on, and so does the beauty of Iran.
---
It's recently established a new website for old literature treasures called Touch & Turn. One of the big books is the Icelandic Edda. This manuscript was written on Iceland in the 14th century, and is the most complete and oldest younger Edda in the world.
---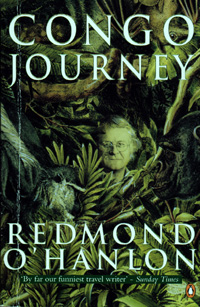 Great venture of a journey, and a masterpiece of book
---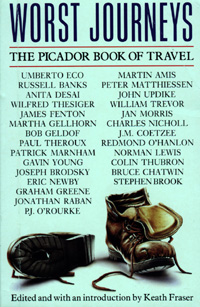 The Picador book of travel
---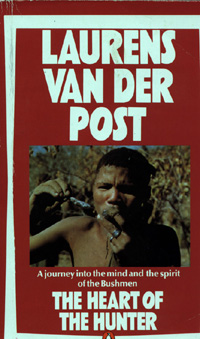 An journey into the mind and the spirit of the Bushmen
---
This well written book is the sequel to Tome Cole's best-selling autobiography Hell West and Crooked. The story is about a great hunter from Australia. His is a legend, who lived a life like no other. His speciality was crocodile hunting.

---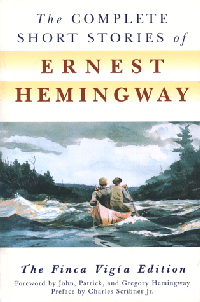 Comments on two exciting novels of Ernest Hemingway
---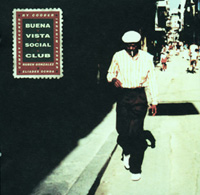 Two CD-albums · A movie, video & DVD - 105 minutes heading The music legends from Cuba are still going strong. A well-hidden music treasure has finally been revealed. Thanks to the American Ry Cooder, Cuban music has delighted people all over the world with salsa and rumba. I will say it was one of the world's strongest "comeback" ever.
---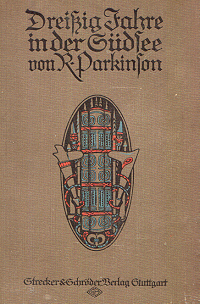 Papua New Guinea, Irian Jaya (Western Papua) and some other islands
---