Here we present the world`s biggest mysteries. Humans` search lead to the most amazing experiences, explorations and discoveries.
---
---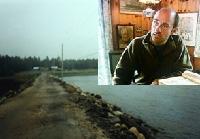 Now I'm on my way to Canada to make history, says Petter Amundsen from Norway in an interview with the Norwegian national newspaper Dagbladet.
---
---
---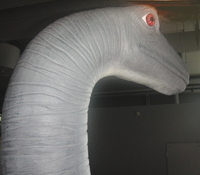 Sea serpent, sea monster or whatever you call it, it was an amazing observation the three Norwegian men Andreas Solvik, Arvid Otterdal and Finn Nyhammer did on Wednesday 3rd August 2012. They were on their way back home in a boat when they saw something that made ​​ripples on the water. It was in the lake Hornindalsvatnet in Hornindal in Sogn og Fjordane. Here they observed a strange creature that they believe could be a sea serpent.
---
---
---
In June 2011 Swedish treasure hunters in the Ocean Explorer Expedition captured images of something unusual deep down on the bottom of the Baltic Sea. They think they have made the find of a lifetime. The problem is, they're not exactly sure what it is they've uncovered. Now the Ocean Explorer Expedition search intensively for revealing the truth about the strange object.
---
---
---
---
---
---
---