Amazing Places
Here we present the most exciting destinations on earth. The world is bigger than you think! Humans` explorations of earth leads to the most amazing adventures. Neither words, photograps nor films do the world`s places justice - they must been seen, heard and touched.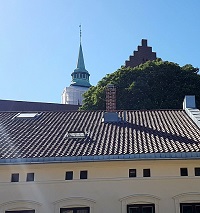 Akershus Fortress, Akershus Festning, or Akershus Castle, Akershus slott, is a medieval castle that was built to protect Oslo, the capital of Norway. It has also been used as a prison. This fortress is also reknowned to be the host of several ghosts.
---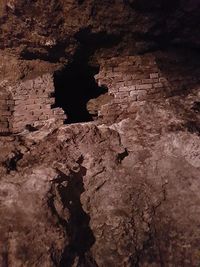 Over the centuries, attackers and defenders have carved a vast network of underground tunnels, fortifications, storage areas, command posts and bunkers beneath Belgrade. Now it was time to take a closer look.
---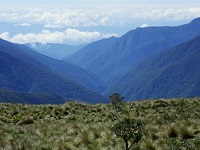 Some of the recent discoveries around the world that shed new light on ancient history are: the tombs of Jesus and Genghis Khan, new Dead Sea Scrolls fragments found in Judean Desert, lost cities in Cambodia, Egypt, Greek, Britain and Isreal, dinosaur footprint among largest on record discovered in Mongolia's Gobi Desert, Neanderthals built structures in a cave in France, a new Viking settlement in Canada, Altar of miracle-making Viking King discovered in Norway, and a submerged Mesolithic settlement. These and other discoveries this year might be far more than most people could ever dream about.
---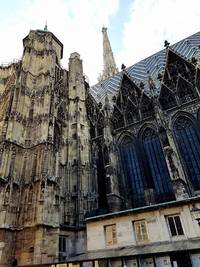 St. Stephen Cathedral, Vienna, is one of the most iconic buildings in Vienna, and also an UNESCO World Cultural Heritage Site in Austria - a real architectural wonder. The most important religious building in Vienna, St. Stephen's Cathedral has borne witness to many important events in Habsburg and Austrian history and has, with its multi-coloured tile roof, become one of the city's most recognizable symbols.
---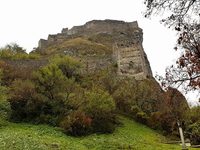 Soaked up the medieval atmosphere at Devin Castle 12 km ouside Bratislava city centre today. The history behind the castle is about the rise and fall of Great Moravia.
---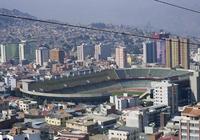 Felt real dizzy due to the thin air here - almost without moving. The stadium is located in the Miraflores borough of La Paz, Bolivia, at an altitude of 3,637 metres (11,932 feet) above sea level. How it`s possible to play soccer in such thin air?
---
In the wake of growing tension over an uprising in Timișoara 1989 where thousands were reportedly killed, Ceaușescu decided to give a nationally televised speech in the front of a crowd in Palace Square, now known as Revolution Square in Bucharest. It didn`t turn the way he wanted and it got dramatic consecvenses.
---
---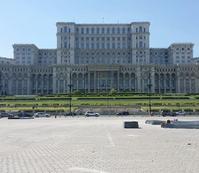 The Palace of Parliament in Bucharest is the world's second-largest building after the Pentagon and former dictator Nicolae Ceauşescu's most infamous creation. Built in 1984, the building has more than 3000 rooms and covers 330,000 sq metres. But it was not without great sacrifices.
---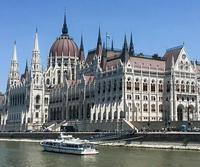 Hungary's Parliament Building is situated at Pest's riverbank. Built at a time when Hungary was still under Austrian influence, the magnificent structure is a symbol of Hungary's independence.
---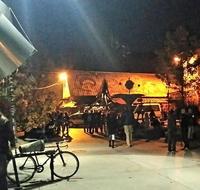 Metelkova is Ljubljana's autonomous alternative city-state in Slovenia and pulsating party square: once a military stronghold, now a proclaimed own state just like Christiana Freetown in Copenhagen.
---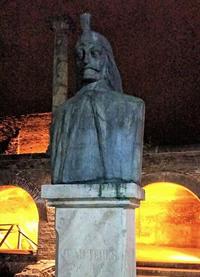 It's easy to get caught up in the tale about Dracula while driving along winding roads through dense, dark, ancient forests, deep valleys and over mountain passes in Transylvania. It was the writer and novelist Bram Stoker who in the 19th century really put Transylvania on the map and made Dracula famous through his novel "Count Dracula" - the world's most famous vampire! It made me wonder who was the real person who inspired Bram Stoker, and which places has Dracula sat his footprints.
---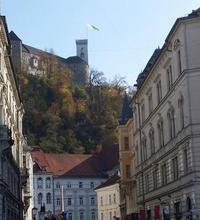 Ljubljana is a vibrant centre of creativity where cultural activity has become a way of life. Ljubljana's surrounding areas, packed with natural beauty and cultural sights bearing witness to the city's dynamic history, are well known for their walking, hiking and cycle trails and traditional culinary delights.
---
A refreshing morning, little bit foggy but not rainy. A medieval adventure at Bled Castle, which is the oldest castle in Slovenia, located on top of an amazing cliff, offers stunning views of Lake Bled, a church on a small island and surrounding mountains. with towers, ramparts, moats and a terrace offering magnificent views.
---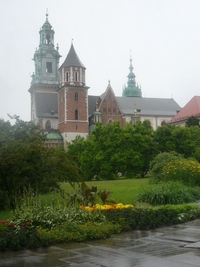 Most tourist attractions in Poland are connected with natural environment, historic sites and cultural events. Especially after Poland joined the European Union in 2004, it became a place frequently visited by tourists. The most popular cities are Kraków, Wrocław, Gdańsk, Warsaw, Poznań, Lublin, Toruń and the historic site of Auschwitz - German nazi concentration camp in Oświęcim.
---
Top-Five Stories

Meeting the Mudmen
in Papua New Guinea



See the video HERE