Exploration News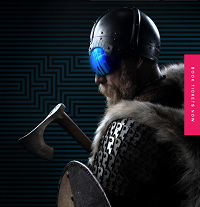 Norway's first interactive entertainment center will open 21st June 2019 in Oslo. Here you can achieve many unique experiences based on viking heritage, and learn about the Vikings in a new way. From around A.D. 800 to the 11th century, a vast number of Scandinavians left their homelands to seek their fortunes elsewhere. These seafaring warriors and traders really leaved their mark around the world.
---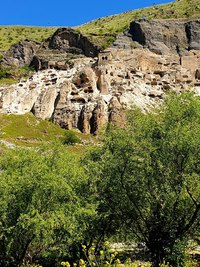 Amazed by the cave city Vardzia. Travelled into the wilderness in Georgia: through deep valleys and green rocky hillsides I reached this wonder of the world. Here there are hundreds of rooms, tunnels, a spring, kitchen, cermony chambers, and a church with old frescoes, all carved into the mountain itself. In ancient time thousands of people lived here.
---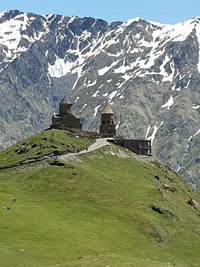 Kazbek mountain with the Gergeti Trinity church, also called Tsminda Sameba. Here we were surrounded by an amazing landscape with cream top mountains. We started from Kazbegi, also known as Stepantsminda. It's a small town north of Georgia and located 10km away from the Russian border. The town is located in a beautiful valley with the Kazbek Mountain as the highest peak in the country with 5,047 meters.
---
---
---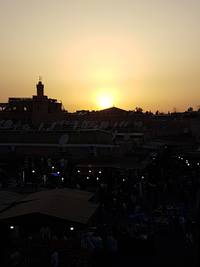 After the sunset everything erupted in a beautiful madness in Djemaa el Fna square. First call for preyer through the loudspeakers, and so the real action started in the dark with insanely noise from all kind entertainment and activities: storytelling, music, singing, drumming, dancing, shouting, snake charming, monkeys shows and more. If you are looking for chaos, you can find it just here at the night market in Marrakech.
---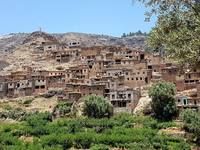 Followed ancient Berber trails across the Atlas mountains in Marocco in July 2018. Admired amazing views of lush gorges, deep valleys and high mountain peaks. Travel through the Ourika and Asni valleys to traditional mountain villages. As I could observe and understand, they live litterary on the edge, both when it come to life and landscape.
---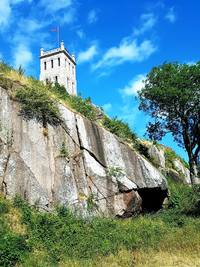 On a beautiful hot summerday, Friday 6h July 2018, I found Slottsfjellet site and tower in Tønsberg town really breathtaking - not only for its beauty, but also for its history, age, lanscape and viewpoint. The Slottfjellet Tower was lightened up by the strong sunshine. Here I got a full panorama view over the whole town.
---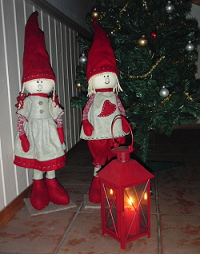 Christmas music is currently played in varied content, shape and quality, something very solemnly and something less pretentious. Some of the songs get me into party spirit and others do not. Some artists sing the Christmas in and others sing it straight out. For me, Christmas carols must be rocked up to get into the best Christmas mood. Then there is nothing better than listen to Christmas songs by Stiff Little Fingers, Sex Pistols, Bad Religion, Backstreet Girls, Pogues, Goldblade ft Polystyrene and Slade.
---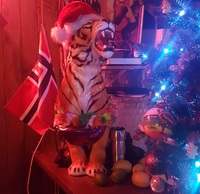 Christmas is upon us again and festive music starts. Christmas songs don`t have to be pretentious and boring. Breathe some fresh life into the Christmas celebration by playing rock roll. Here are some Christmas songs that will really rock your holidays.
---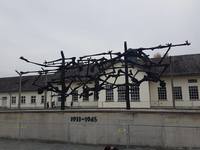 Got a shocking history lesson today about life and death at Dachau concentration camp, Konzentrationslager (KZ) Dachau. This was the first of the Nazi concentration camps opened in 1933 in Germany.
---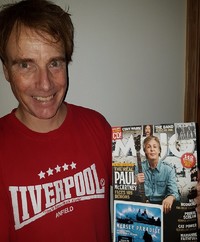 Liverpool city has much to offer, especially when it came to music and football. Both have made the city world famous. Liverpool is synonymous with iconic music. The Beatles is immortal, but there are also many other music artists from Liverpool and Mersey who deserve to be experienced.
---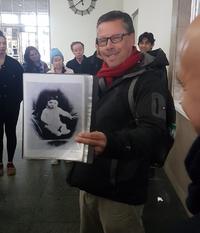 How did the Austrian watercolour painter Adolf Hitler rise to power, and how did a civilized society as in Germany come to embrace his extreme ideas? These have been my enduring questions since I was a kid. On 1st November 2018 I joined a walking tour with a guide to sights in Munich where Hitler and the Nazism started to grow, and hoped to get some answers.
---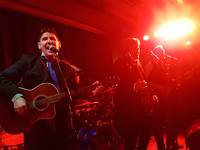 Celebrated yesterday the music of the most famous pop group the world has ever known, The Beatles. Top music, strong energy, sing along and dancing at Øre Villa Kro, Moss, Norway. The Beatles Project from Norway, included Neil Tudor, Paul McCartney look alike from Liverpool, lifted Beatles fans to great heights.
---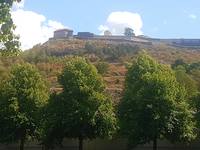 The fortress is the site of some of the most dramatic events in Norwegian history. It has been attacked six times by the Swedish, but never conquered. The only way the Swedish could enter the fortress were as tourists.
---
Top-Five Stories

Meeting the Mudmen
in Papua New Guinea



See the video HERE