Watch our selection of photos from the Christmas celebration in Oslo, Norway. Many Norwegians become happy by the snow fall over most of the country and can now celebrate a traditional white Christmas. The snow is our best Christmas present!
---
White Christmas is the best Christmas present we can get. Merry Christmas to you all.
---
---
---
Does Maya calendar predict 2012 apocalypse? What's supposed to happen in 2012? Is the date 21st December 2012 correct? Only time will tell whether 2012 will be the end, a new beginning, or just a year like any other.
---
The trolls and other strange creatures look scarey, but they spread joy and happinnes in the Christmas time in Oslo in Norway, 7th December 2012
---
---
---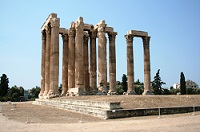 "This is Athens, the ancient city of Theseus" as it`s written on the temple of Olympian Zeus, Olympeion, on the side facing the Acropolis (west facade). The is in addition to Acropolis this temple is another strong symbol of the Greece heydays in the past. It was an enormous structure, the largest temple in Greece, even bigger than the Parthenon, a temple on the Acropolis.
---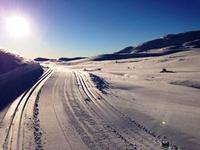 The winter season in Norway has started. On a tour from Skeikampen to Skardbua in Norway, the Norwegian skiing enthusiast Lars Baukhol took some beautiful photos with his iPhone5. He was skiing fast, but able absorbing the white beauty of nature.

---
Here I felt really international soaking up the city`s diplomatic atmosphere from 2nd to 4th November 2012. The capital Brussels in Belgium is well known for the headquarters of the European Union, and the European Parliament, for its beautiful architecture, delicious chocolate, the Belgian waffle, and a huge number of beer brands. No one take the beer more seriously than the Belgians.
---
As a remaining symbol of the Greece greatness in old time, the Acropolis, Akropolis, rises above modern Athens. This wonder rests on a tall hill in the center of the city. The Acropolis was the center of rituals and ceremonies, and the religious heart of the city. It still has its fascination.
---
---
---
To get the best view over Jeløy and the Oslofjord, is from the three tallest hills Rambergtoppen, Bjørnåsen and Rødsåsen in Moss, Norway. The paths up to these hills passes through Jeløy's protected landscape of woods, rocks and cultural sites.
---