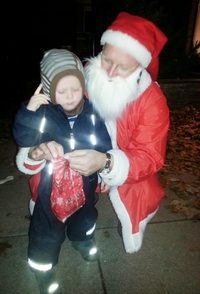 The streets in the town of Moss come alive again: a lighted parade full of small and big Santas were singing carols. It was on the first Sunday of Advent (1st December 2013), the township in Moss gathered together for the Christmas Parade and lightened the Christmas Tree.
---
---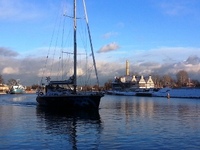 Think Gdansk and think home of Solidarity: the labor union that struck a shipyard and started a movement that eventually led to the fall of Communism in Poland and elsewhere in Eastern Europe.
---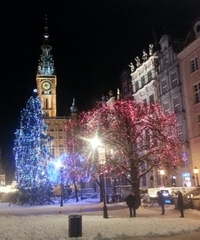 The magic of Christmas was very much alive in Gdansk, especially in the old town. Streets, houses, bars, restaurants and shops windows were full of Christmas decorations. The most visible evidence of the Christmas celebration in Gdansk was the beautiful decorated and lightened Christmas tree on the Dluga Street.
---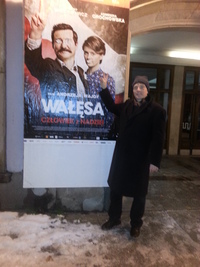 It was at the Lenin shipyard in Gdansk where it all started! Lech Walesa`s strong leadership of Poland's Solidarity movement punched the first cracks in the Soviet Union's Iron Curtain almost ten years before the fall of the Berlin Wall (9th November 1989). The fall of the Soviet Union happened in in December of 1991 which disintegrated into fifteen separate countries.
---
---
---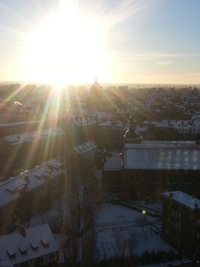 Sunrise in Gdansk, Poland, admired through an open window from my hotel room in the 14th floor (Sunday 2nd Advent 8th December 2013). Even with cold strong winds in periods, it was a great christmas atmosphere here with snow covering the architectural wonders in the beautiful old town. Gdansk is also the city where the Second World War started (first battle) and where the Solidarity movement arose tearing down the Iron Curtain.
---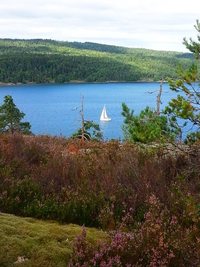 Moss Norway Travel Guide is travel guide for genuine adventurers! Experience the region of Moss, located south east in Norway. Abundance of trails, but most exciting is venture out on the off beaten tracks.
---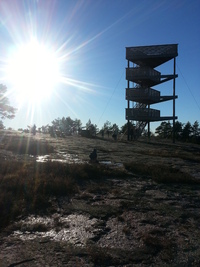 A wonderful view from the top of Henestangen og Fugleleiken utkikstårn, watchtower in Råde, Moss in Norway (13.10.13). The tower is 20 metres high and was built previous year. Here I could observe the surrounding area in central Østfold fylke, county. Full activity on the ground: grilling and playing. People had a really god time in the forest.
---
---
---
---
---
---